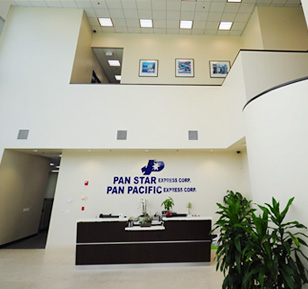 Pacific Star Group-The best choice to complement your shipping requirements
Established in 1992 , Pacific Concord Group today has grown to include full line
shipping services . Staffing with over 450 experienced and skilled personnel and equipping with the most modern shipping facilities,we provide and operate our business in the field of liner agency, shipbroking and tramp steamer agency , container leasing, NVOCC sea and air international freight forwarder, customer clearance, law consultant and shipping publication.
Since 1995 , Pacific Concord International LTD,
our section of NVOCC sea freight forwarder , has been ranked amoung the top
three business performance released by the Taiwan Ministry of Transportation and
Communication. Continuously, we are awarded as TOP 500 Service Industry by the renowned
periodicals of Commonwealth, Business Weekly and China Trust in 1997 and 1998.

The mission of Pacific Concord Group is to arrange and adjust the operating target and corporate
strategy to keep its development in stride with the trend of international business and to satisfy
customers' needs in this dynamic economic condition.  
With this group mission in mind, we have sought to develop a strong worldwide
agency network to provide customers with diversified alternatives. Additionally,
our human resource planning and information technology assures that our
customers receive professional and efficient service.
We are committed for cargo security and complianced for


In order to better serve our customers, We have strategically placed offices across the globe, with 39 branch offices and 300+ agent network worldwide


We provide you up-to-date news and upcoming events in shipping industry


Our facility's location. Contact us to learn more information about our services, make a suggestion, or leave a comment